Kolkata has a spirit of its own and maybe, therefore, it is called the 'City of Joy'. It boasts numerous things and among them are the places that are worth a visit. Each showcases different significance and charm.
Traveling with friends is exciting and if you have sketched out an idea of visiting Kolkata, then you won't have any regrets. There are several fun, exciting, as well as serene places that you can visit to create some unforgettable memories.
ADVERTISEMENT
In this article, you will get to know about the following places to visit with your friends in Kolkata,
Let's see each of these places in detail.
1. Eco Park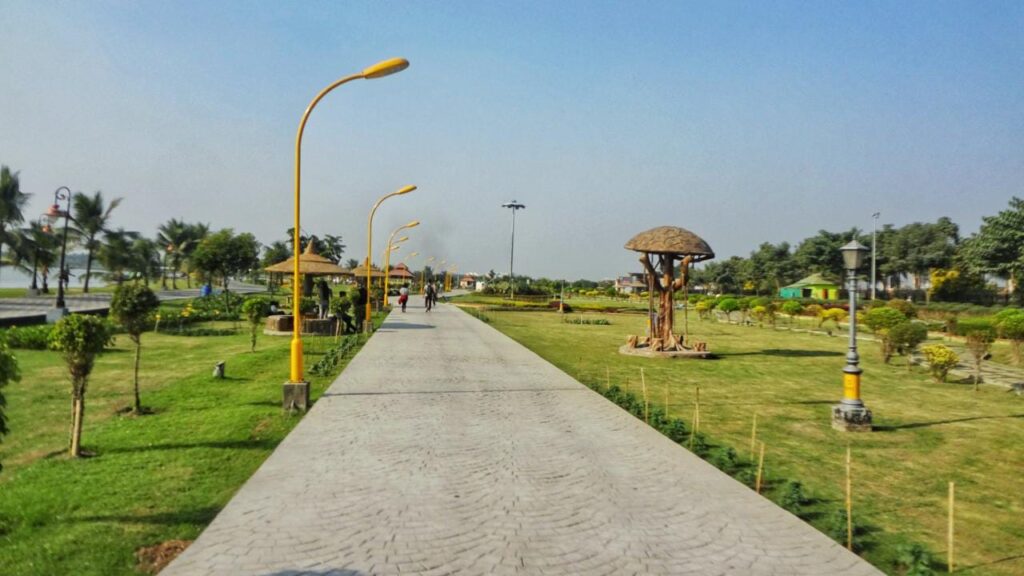 If you want to enjoy nature and have fun with your friends, you should visit Eco Park, the largest urban park in India. It is situated in New Town, surrounded by greenery and a waterbody with a small island in the middle.
Eco Park offers a variety of attractions. You can admire the replica of Seven Wonders of the World, stroll with your friends along the paths with vintage street lights, try the double-cycle, or ride a toy train around the park. You can also take an eco-cart ride together to explore the park in a more eco-friendly way.
ADVERTISEMENT
If you and your friends are feeling adventurous, you can enjoy ice skating at the indoor rink, go boating, or try land and water zorbing. It's fun! The park is also a paradise for birdwatchers, as you can spot different species of birds.
As the sun sets over the water, you can watch the musical fountain show and see the park illuminated by colorful lights. You can also enjoy some delicious food and listen to Baul Gaan, a traditional folk music of Bengal.
2. Prinsep Ghat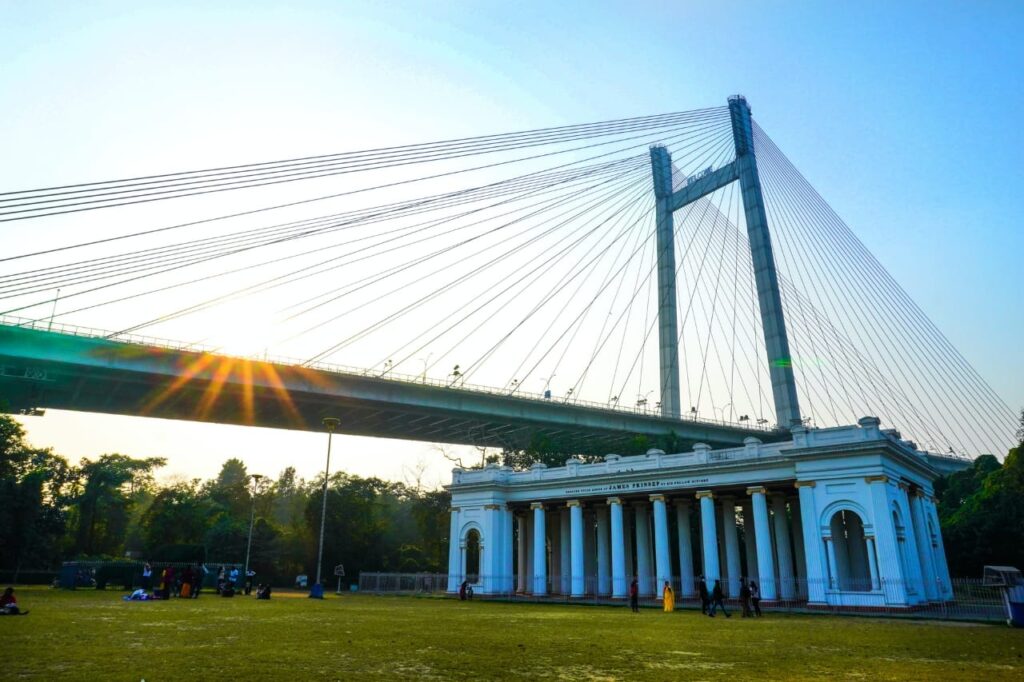 Prinsep Ghat is quite a famous destination to visit with friends. The place combines fun, rejuvenation, and history, and is a great site to spend the evening at. It offers you camera-perfect views of the Vidyasagar Setu over the River Hooghly.
The ghat was built in 1841 and features a Palladian porch with elegant details and designs. It is adored by almost everyone from and outside Kolkata.
There is a beautiful garden alongside the river with benches to sit and relax. You can enjoy a laid-back time with your pals and gossip as much as you want. You can also go boating and be in the waters under the gigantic bridge at sunset. The view is magical at the golden hour. After sunset, you will be able to see light shimmering on the other bank.
You can walk along the pavement and taste some street food while admiring the scenery. Photographs and selfies are a must at this charming location.
3. Nicco Park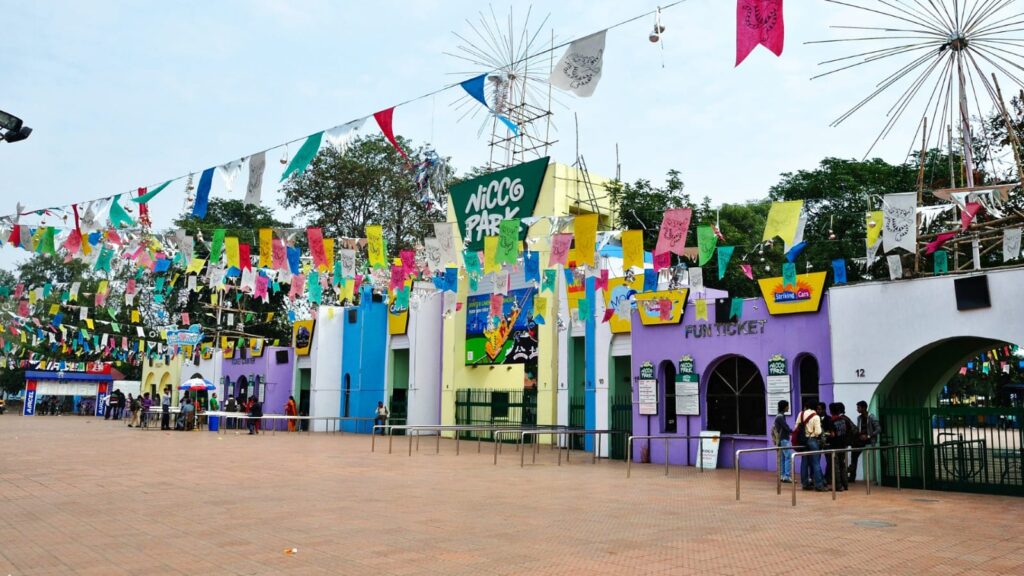 If you are looking for some thrill and excitement with your friends, you should definitely visit Nicco Park. This is a huge amusement park in the Salt Lake area of Kolkata.
It has different types of attractions and activities for people of all ages. There are rides of various kinds inside and all of them are thrilling and exciting. Some of the rides are cyclone, skydiver, flying saucer, tilt-a-whirl, etc. You can also try the adventure zone, where you can find a bull ride, zip line, paintball, and archery.
ADVERTISEMENT
Next, you all can have a splash at the water park. There you can find water slides, a rain dance area, a wave pool, and a lazy river. After all the fun, you can head to Food Park and try different cuisines.
There is so much more to see and do at this place and that's what makes the place an ideal spot for an outing with friends.
4. Indian Museum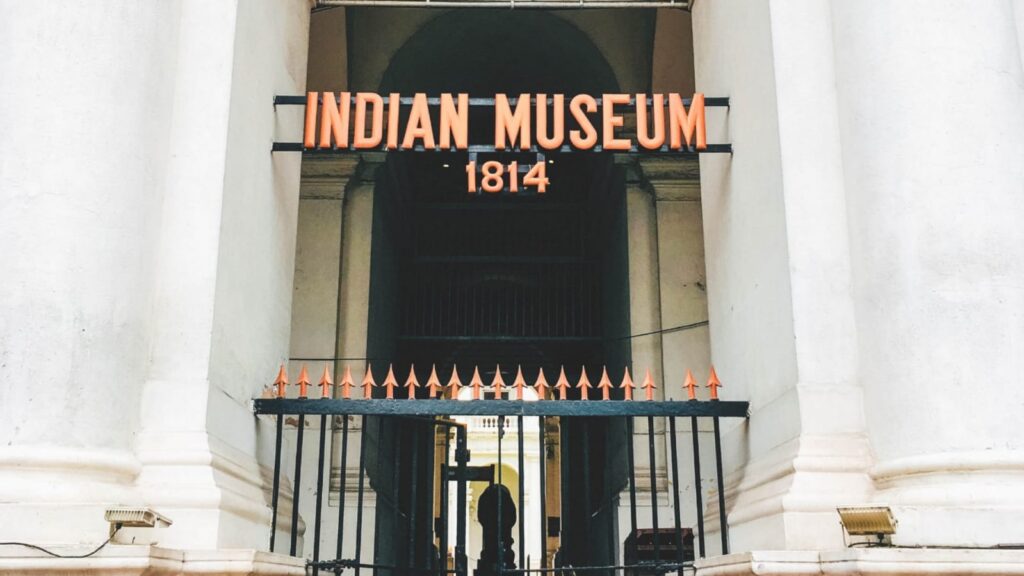 The Indian Museum is one of the oldest museums in the world, dating back to 1814. It has a rich collection of over 100,000 exhibits from various fields of science, art, and culture. The museum is located in the Park Street area and is a great place to explore with your friends.
The museum has several galleries that showcase different aspects of Indian and world history and heritage. Some of the galleries are the Mughal Gallery, the Egyptian Gallery, the Bharhut Gallery, and the Coin Gallery. There are also dedicated areas for mammals, insects, plants, and birds from different regions and countries.
One of the most fascinating sections of the museum is the prehistoric section, where you can see fossils and skeletons of dinosaurs. You can also marvel at the Egyptian section, where you can find statues and carvings from the 4000-year-old civilization, as well as well-preserved specimens and art pieces.
Indian Museum is one of Kolkata's most visited museums. As you walk through it, you can immerse yourself in the past era and appreciate the beauty and charm of the building. You can also learn more about the culture and history of India and other parts of the world.
5. Rabindra Sarovar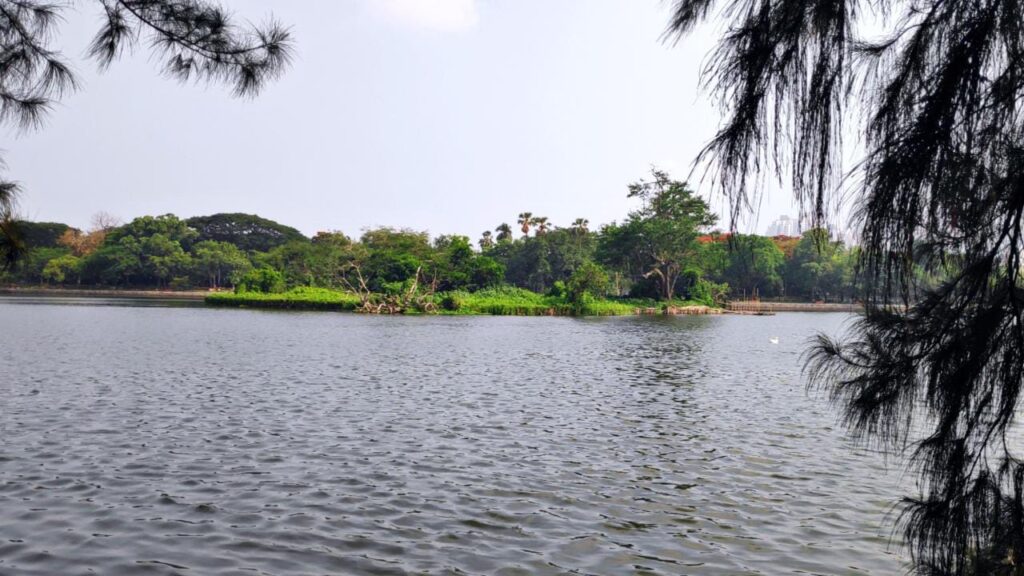 Rabindra Sarovar is a serene natural spot amidst the bustling city of Kolkata. It is a garden and a park with an artificial lake in the center. It is also known as Dhakuria Lake and covers an area of 73 hectares.
The lake is a lively spot for socializing. You can see groups of friends jamming to music, clicking pictures, or making videos. Some of them are creating content for Instagram Reels or YouTube, while others are just having a good time. The path inside and around the lake is lined with trees and flowers. You can sit on the benches, close your eyes, and listen to the chirping birds.
ADVERTISEMENT
Rabindra Sarovar is perfect to relax and chill with your friends in the shades of the trees. Munch on something savory and cherish the view while chit-chatting. It is a venue for festivals and cultural events. The park is also a venue for festivals and cultural events. You can visit during those times to join in the fun.
6. Maidan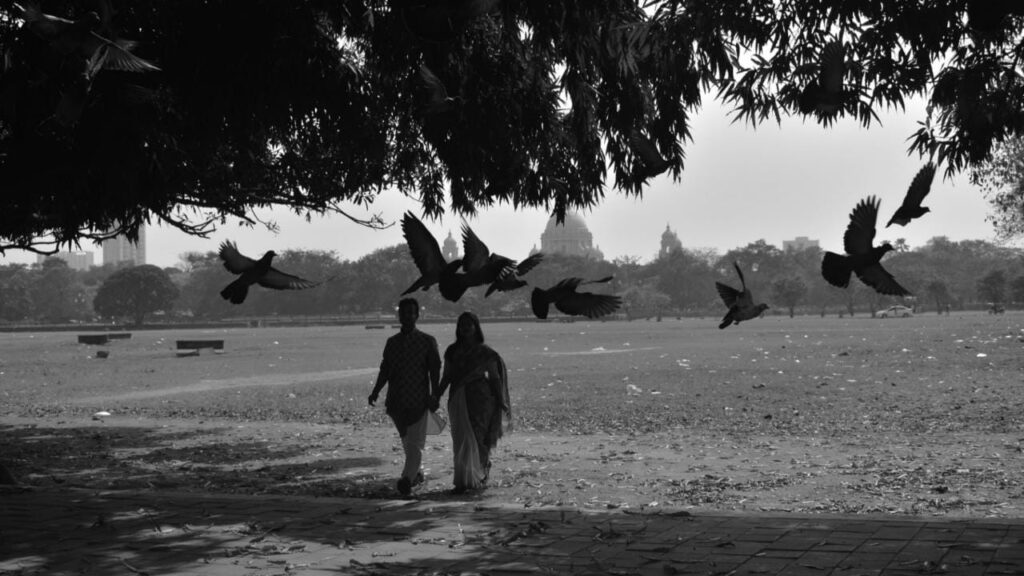 One of Kolkata's most famous places for 'Adda' (gossip) is Maidan. This stretched urban park is in the center of the City of Joy and is also known as the Brigade Parade Ground. If you want to escape from the hustle and bustle of the city and enjoy some greenery and tranquility, Maidan is the place to be. The entire area is dotted with trees and is filled with green grass as far as the eyes can see. It is kind of like a green oasis, full of spirit, amid the stressful busy city.
You can take a leisurely walk, jog, or cycle along the paths and breathe in the fresh air. You can also buy some street food and have a picnic with your friends. Wait for the magic hour to set in while the sky starts to transit. The entire look of the area changes. You will be able to witness the setting sun along with the silhouette of the Victoria Memorial from afar. The sight is breathtaking and romantic. You can also see the lights of the city come alive in the dark.
7. Marble Palace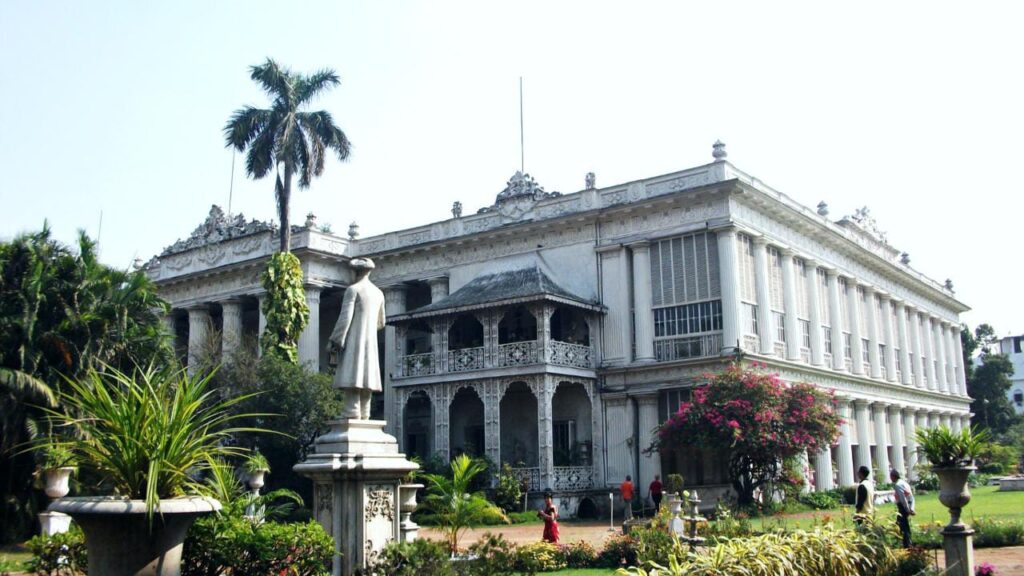 The marvelous 19th-century Marble Palace is for those who absolutely adore history. The rich Bengali culture and tradition are reflected in this mansion. It was built by Raja Rajendra Mullick, a wealthy Bengali merchant of the time.
The entire palace is made out of marble and is decorated with intricate sculptures and artworks. It has a museum that showcases antiques, paintings, furniture, and other works of art of both Indian and European origins.
ADVERTISEMENT
You and your friends can enjoy the natural ambiance that is blissful and picturesque. The palace also has a beautiful garden with a zoo, a temple, and a lake. You can see statues of animals, gods, and goddesses in the garden, as well as some Chinese architectural elements. All these add extra charm to the place.
Explore the entire area with your squad, spend some time by the lake, and discuss some history with each other. Try to know more while you look through the past.
You will need special permission from the West Bengal Tourism Department to visit the mansion, but it will be worth your time.
8. Botanical Gardens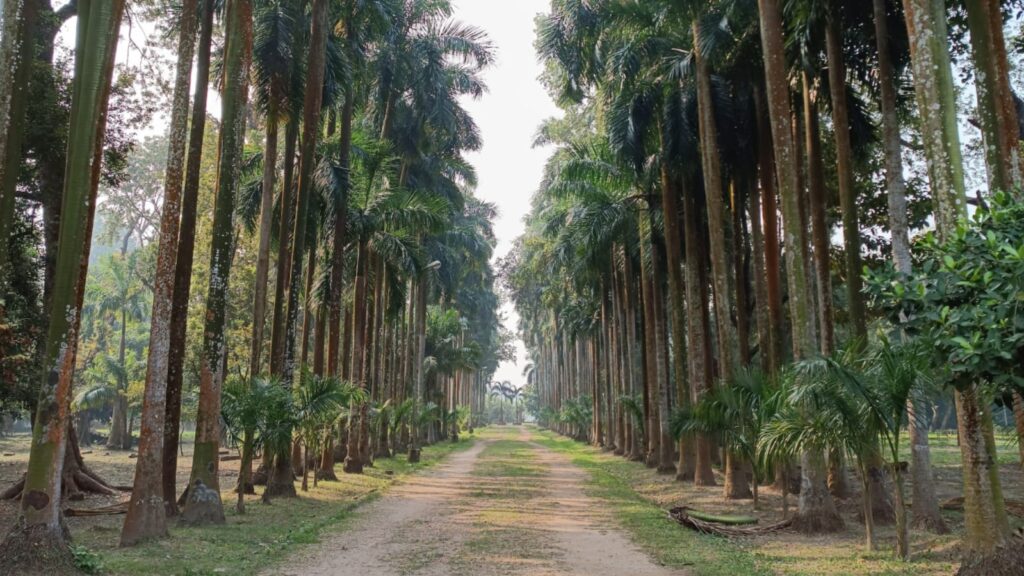 This is another popular attraction that you can visit with your friends near Kolkata. The Acharya Jagadish Chandra Bose Indian Botanic Garden or simply the Botanical Garden is one of the most splendid sites in the city. It is situated in Shibpur and was founded in the year 1787.
The garden spans over 273 acres of land and has around 12,000 botanical specimens. As soon as you enter, you will be startled to see the diversity the place hosts. It is home to a variety of plants, flowers, orchids, palms, cacti, bamboo, and aquatic plants. You can explore different sections of the garden, such as the cactus house, the palm house, the bamboo groves, and many others. Each section has a different look and feel and is delightful to see. The natural ambiance is absolutely glorious. It is kind of like entering into nature's kingdom.
One of the main attractions of the garden is the Great Banyan Tree, which is 250 years old and is the largest in the world by canopy coverage. You will also see a lily pond with huge floating leaves that look like plates. Botanical Garden also has a library, a museum, and a herbarium, where you can find collections of specimens, books, and information related to botany.
The garden is a perfect place to spend some quality time with your friends. After the venture, sit and relax under the great banyan tree and feel the cool breeze.
These are some famous places in Kolkata that you can explore with your friends.
It is so much fun when all the buddies of the group have time on the same day and then a plan is made to go out together. So visit these splendid places that are there in Kolkata. You can learn about the city's past, admire its architecture, enjoy its cuisine, and experience its charm.
In this busy world, it is rare to find time to hang out with your friends. So, whenever you get a chance, grab your camera, call your pals, and explore Kolkata to have a perfect day.
---
Some other articles you might like
---
---
Disclaimer: Some of the links provided in the article may contain affiliate links. This means when you book or buy something using these links, you help support the website at no extra cost.
---