My Visit to Kumartuli, Kolkata, the place where god is created!
We all love pandal hopping during the time of Durga Puja. After all, it's the time of the year where you can have a great time with friends and family. Durga Puja is the greatest festival for the Bengalis. But have you ever wondered how the majestic idols that you see in Puja pandals are made?
Well, I was planning to go and visit the place, were idols of Goddess Durga are made, for the last three years but my plans got canceled for some reason or the other. But this year I somehow manage to visit this place to have a glimpse of how these idols are made.
The name Kumartuli stands for "Potter Locality" and the locality is over 300years old. It was formed by a bunch of potters who came there in search of better livelihood. Now about 200 families live there, earning a living by sculpting idols for various occasions.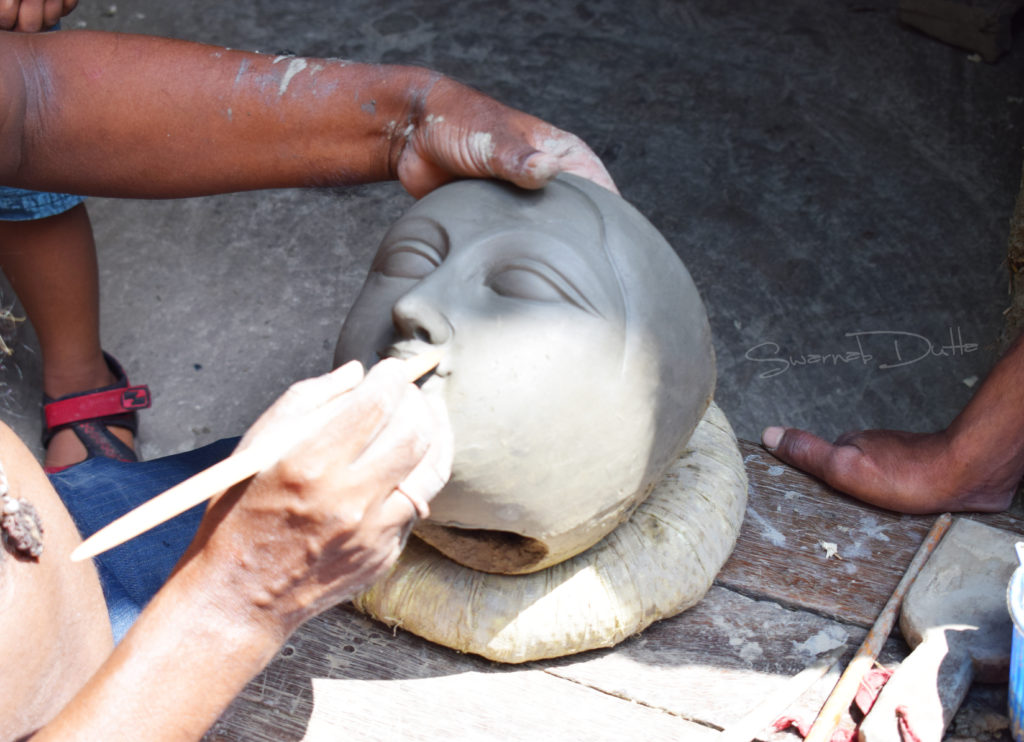 The place is at a walking distance from Sovabazar Metro Station. Use google maps or ask the locals for direction.
It was a Sunday morning. I and a friend of mine hopped into the metro all set to explore this place. We got down at Sovabazar Metro station. Google Maps is your best guide while visiting places you have never been too. We set the location on Google Map and after a 7min walk reached the Banamali Sarkar Street. It is the main location where it is situated.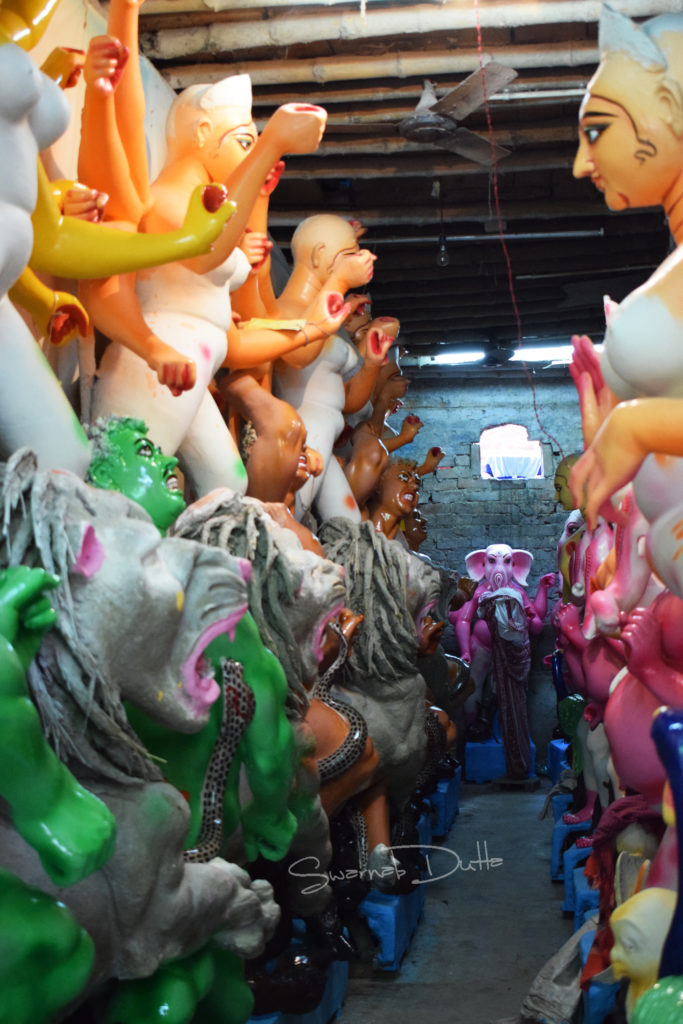 During this time you will often see photographers wondering in these lanes trying to get their best shot. I also took out my camera and joined in. Even in the month of September, the weather was extremely hot. All thanks to global warming. But nothing can stop me from exploring new places.
As we enter the lanes of KUMARTULI, we noticed workshops on both sides of the lanes with busy craftsmen working hard to make thousands of idols of different sizes. Some of the idols look similar, while others are completely unique and theme based. During this Puja season, craftsmen from different parts of India come to work on this workshops.
Idols from Kumartuli are also sent to different parts of India and also abroad.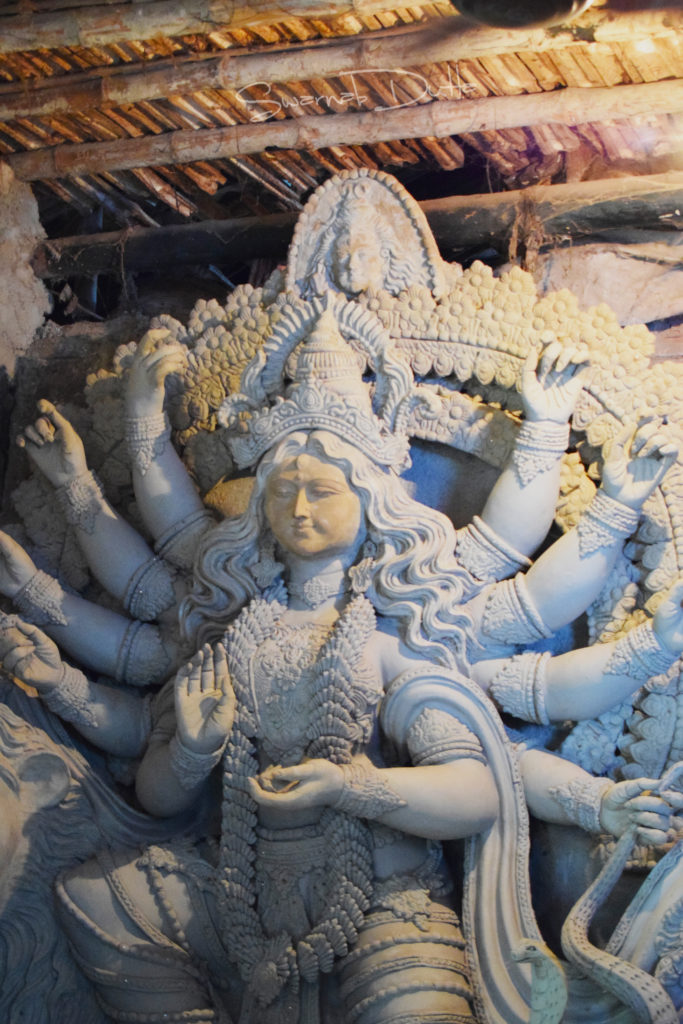 The idols are completely made in an environment-friendly way so that after Puja during the immersion of the idols, the water doesn't get polluted. While we were exploring the place we came across a small press conference were the craftsmen of Kumartuli were explaining that they will even be using eco-friendly paint to paint the idols. It's a wonderful step towards reducing water pollution to a great extent.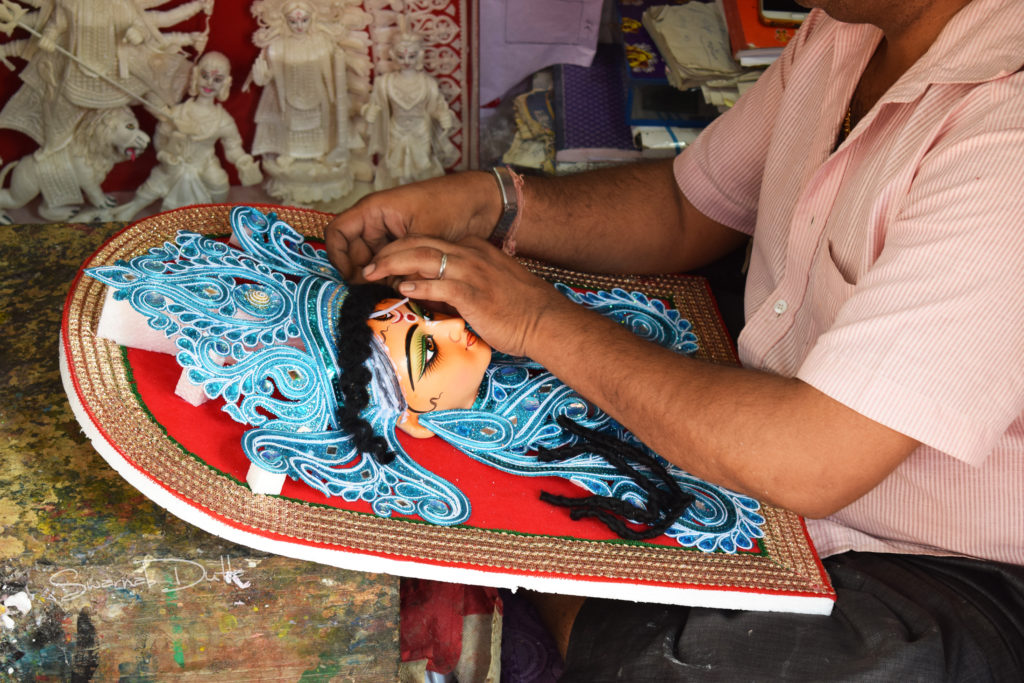 If you love exploring new places, do visit this place and experience the feel of something so beautiful and vintage.

Connect with me for more:
All the images used in the blog are Copyright work of Swarnab Dutta and should not be used without permission.