The love for food among Bengalis is eternal, whether it is for lunch, dinner, or breakfast.
Bongs cannot imagine starting a day with a mere breakfast.
Paratha, puri, etc. ought to make their day happy.
ADVERTISEMENT
You have heard that breakfast is the most essential meal of the day, as it serves as fuel throughout the day.
In this article, you will get to know about the following Bengali breakfast items,
Let's see each of these in detail…
1. Puffed rice with Aloo Chop and jalebis (Potato Croquettes)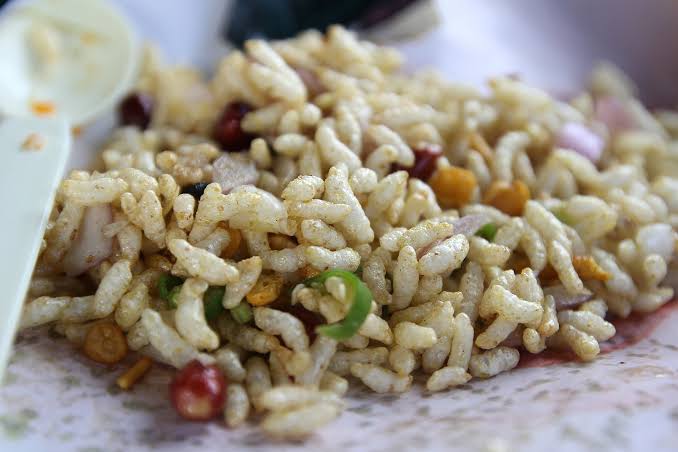 Puffed Rice and aloo chop are one of the favorite delicacies of Bengalis.
Aloo chop is especially popular in places like West Bengal, Bangladesh, Orissa, and Bihar.
It is the easiest and tangy snack that you can enjoy for your breakfast.
This Bengali food is mostly of rural origin.
If you are an early riser and if you go for a morning walk, you can see street vendors who are arranging for firewood and lighting up the chulhas to fry aloo chop and jalebis.
ADVERTISEMENT
Every Bengali person loves to eat puffed rice (murmura/ muri) along with tasty side dishes of jalebi and aloo chop.
Many households also prepare this aloo chop recipe at home.
Aloo chop is actually a type of croquette that is made of mashed potatoes prepared with roasted spices with the outer peel made of besan.
Finely chop green chilies, and onions, and enjoy it with puffed rice, hot aloo chop, and jalebis.
Trust me it is the most delicious and popular breakfast platter among the bongs.
Many people also enjoy Puffed rice with aloo chop and samosas as an evening snack.
2. Chirer Pulao
Chirer polao is a quick, easy, and tasty dish that is typically consumed in Bengali families as a snack or for breakfast.
Bengali Chirer Pulao Recipe is a twist to the classic poha recipe flavored with onions, kalonji, curry leaves, lots of veggies, peanuts, and raisins.
It's a superb breakfast that goes well with a cup of Adrak Chai.
Bengali Chirer Pulao Recipe is one type of poha variety that is also eaten in other Indian states.
ADVERTISEMENT
Poha is a popular breakfast item in Bengal.
Raisins are added to give a moderate sweetness to it.
The addition of raisins and vegetables to Bengali Chirer Pulao makes this meal tastier and a nutritious food option for the school lunch box.
This staple Bengali diet tastes yummier especially during the winter when vegetables such as cauliflower, peas, and carrots begin to emerge in the markets.
This pulao is equally loved by vegetarians and non-vegetarians.
3. Luchi & Chholar Dal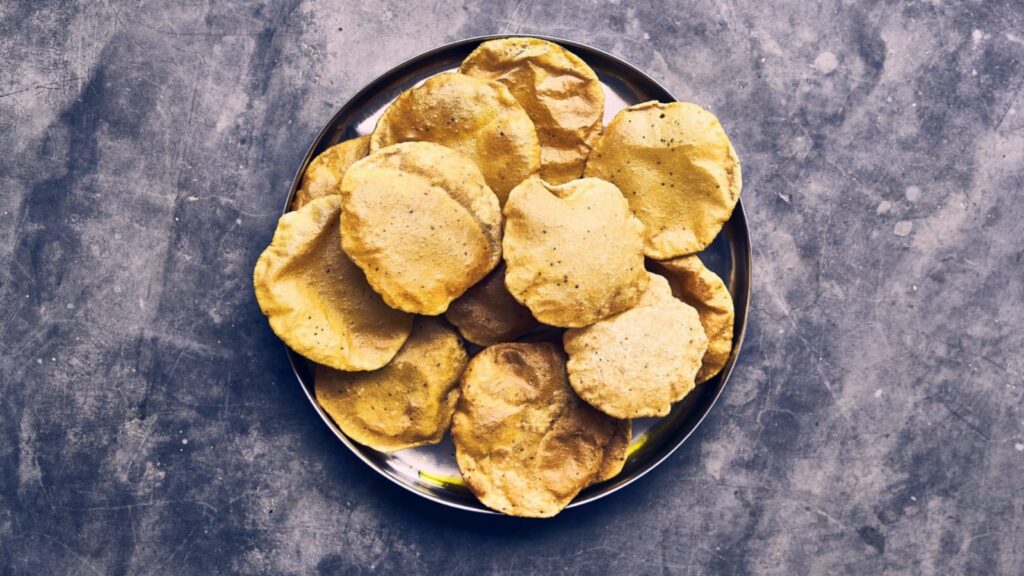 Luchi chholar Dal is another popular breakfast combo in Bengali families.
Every Bengali's supreme breakfast is luchi (puri) and cholar dal (Bengali-style chana dal).
Luchi serves as a delicious and lavish dinner when served with chicken or mutton kosha.
If you go to any traditional Bengali home, you will notice that luchi and cholar dal are often included in the morning dining arrangement.
It is also widely consumed in Bihar, Odisha, and other neighboring states.
ADVERTISEMENT
For many Bengali people luchi cholar dal is pure bliss.
Hot and fluffy Luchis paired with Chholar dal made with peas, cauliflower florets, and grated coconut along with Rasgullas can tickle your taste buds.
Luchi Chola dal is an authentic breakfast for any Bengali festival and occasion too.
4. Paratha & Aloo Dum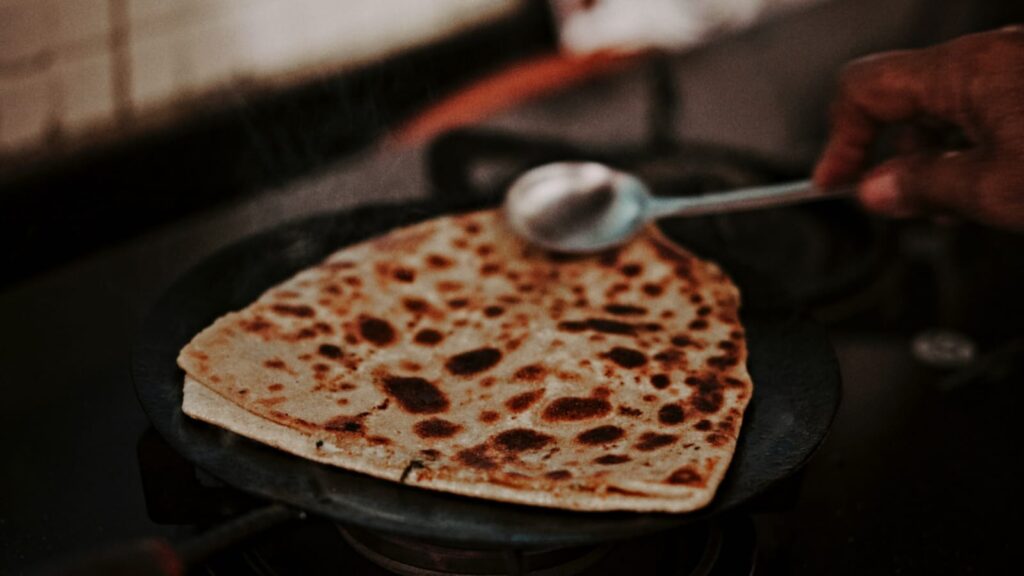 Paratha and spicy aloo dum is a scrumptious breakfast idea.
Not only on Sundays, but you can also prepare this tasty dish for your kid's tiffin box on the weekdays.
Baby potatoes are cooked, fried, and then added to a spicy tomato onion dish in Bengali Dum Aloo.
It's simple to cook, tasty, and can be made in a very small time.
In Bengali households, it is best served with Matar kachori, paratha, and Luchi.
ADVERTISEMENT
You can also make Aloor Dum without onion and garlic. This is known as Niramish (Pure Veg) Dum Aloo.
A breakfast plate served with paratha and aloo dum is indeed an emotion for Bengali people.
This traditional flavourful recipe is popular among Bengali households as well as in roadside fast food stalls.
5. Kachori & Aloo Ghugni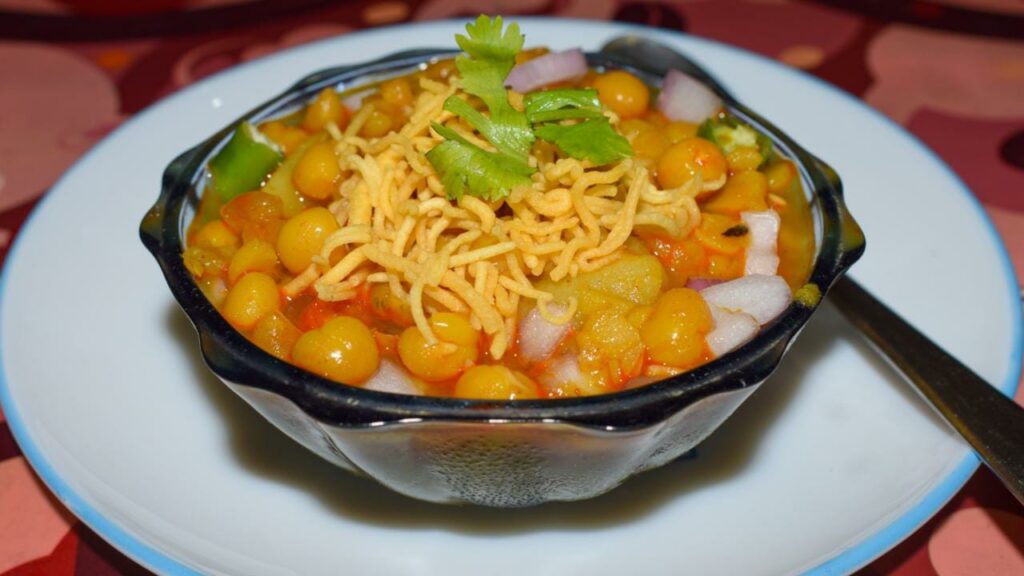 Kachori Aloo Ghugni is a popular Kolkata street food and also a favorite breakfast dish for the Bengalis.
Kachori combined with piping hot Aloo Ghugni is a wholesome breakfast.
This delicious breakfast combo is found in many lanes of Kolkata.
Many vendors also sell kachori and Aloo Ghugni at railway stations and bus stops.
It is also one of the affordable breakfast options.
ADVERTISEMENT
Apart from Kolkata, the dish is a popular street food snack in Eastern India, particularly in West Bengal, Odisha, and Bihar.
This meal is enjoyed by people of all ages and is served as both a snack and as a breakfast meal.
Ghugni is also a common ingredient in many street foods such as Ghugni chaat or Fuchkas.
In comparison to other street snacks, it is a rather nutritious dish to consume.
These are some of the popular Bengali breakfast dishes that you can make at home.
Try these yummy breakfasts and have a wonderful start to the day!
---
Affiliate Disclaimer: Some of the links provided in the recipe are affiliate links. This means when you buy anything using those links, you help support this website at no extra cost.
Find more Recipes
---
---