Are you feeling tired of the same routine every day? Do you crave some excitement and adventure in your life? Do you want to escape from the hustle and bustle of the city and reconnect with nature?
If you answered yes to any of these questions, then you might want to consider a weekend trip to Joypur Forest in Bankura, West Bengal. This is a hidden gem of a destination, where you can encounter wildlife, explore the greenery, and enjoy the tranquility.
ADVERTISEMENT
Imagine walking along a forest trail and suddenly spotting a deer darting across your path. It pauses for a moment, gazes at you curiously, and then disappears into the thick foliage. This is not a scene from a fairy tale, but a real possibility in Joypur Forest.
If you are a travel lover, this place will not disappoint you. It is a perfect getaway for anyone who wants to experience something different and refreshing.
In this article, you will get to know the following points about the Joypur Forest,
I will also tell you about my experience. So let's see all the points in detail.
How to reach Joypur Forest
Joypur Forest is located at a distance of about 124 km from Kolkata.
By Train:
The nearest railway station is Bishnupur. From Bishnupur Railway Station you can take a cab and reach Joypur. The distance is about 12km.
You can easily reach Bishnupur Railway station from Howrah and other nearby stations and the train timings are given below:
| Train | From | Dep. | Arr at Bishnupur | Days |
| --- | --- | --- | --- | --- |
| Rupasi Bangla Express | Satragachi | 6:25 | 9:30 | ALL DAYS |
| Aranyak Express | Shalimar | 7:45 | 11:10 | MON-SAT |
| Howrah – Ranchi Intercity-Express | Howrah | 12:50 | 16:07 | SUN-TUE |
| Howrah – Purulia SF Express | Howrah | 16:50 | 20:01 | ALL DAYS |
ADVERTISEMENT
By Bus:
If you want to travel by bus, you can take a bus from Kolkata to Bishnupur. Several buses are available on this route from SBSTC and other private operators. You can get them from Esplanade Bus Terminus.
By Car:
You can also reach Joypur Forest by private car. It takes about three to four hours to get to Joypur from Kolkata.
From Kolkata, you can take NH 19 and drive until you reach Arambag town. After that cross the river and head towards Bishnupur on SH 2. You will reach Joypur Forest after crossing Kotulpur.
What to see in Joypur Forest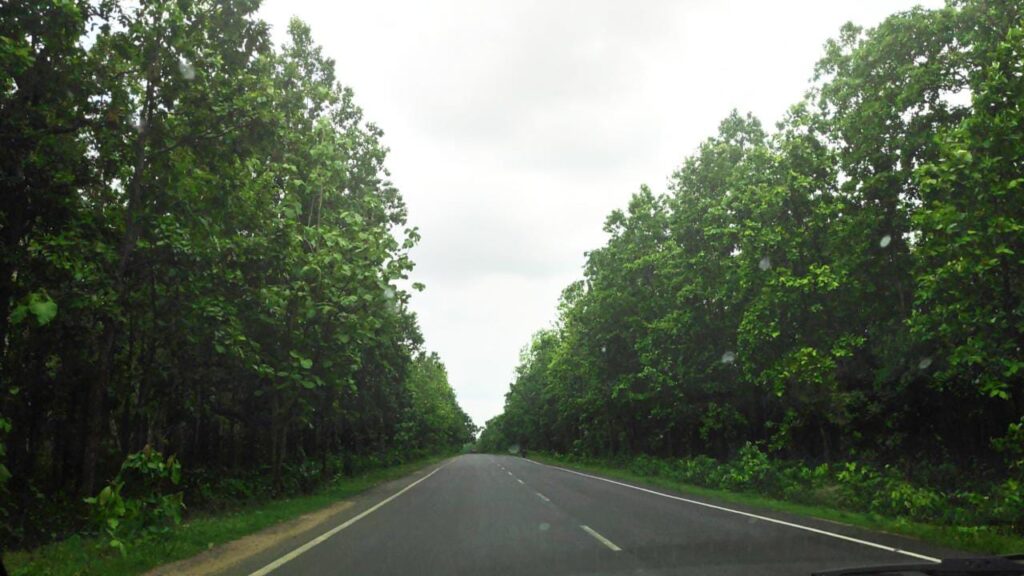 The hushed Joypur Forest in Bankura offers a serene view of the Shal, Shegun, Mahua, and Neem groves. A red graveled path winds through the dense forests. The forest's scenic beauty is a soothing balm for the weary soul.
The towering trees create a dense canopy that blocks out the sunlight in some spots, adding a touch of mystery to the forest.
The forest is home to a diverse range of wildlife, including the Chital Deer and Elephants. As you stroll along the narrow paths, you might encounter these graceful creatures. Be quick to capture their images before they dart away into the depths of the jungle. You might also spot other animals like wild foxes and jackals lurking in the shadows.
ADVERTISEMENT
There are many resorts and rest houses where you can stay for the night in the Joypur jungle. Early in the morning, you can enjoy the melodious songs of Kuhelis and the chirping of various birds. During the night, you can listen to the symphony of crickets and other insects, making the nights more thrilling and adventurous.
The forest's picturesque view is a perfect solace to experience.
Unless you are staying at any resort or rest house, you should avoid entering the forest after 4 pm or during the monsoon season, as it can be risky. You might also need permission from the forest department to access some areas of the forest.
Best time to visit Joypur Forest
The best time to visit Joypur Forest is during winter and spring when the weather is pleasant, and you can stroll seamlessness along the long forest paths. Also, the trees get flooded with colorful flowers, which makes the forest a perfect backdrop for Instagram-able pics. Winter is also a great time to spot rare and exotic birds.
The forest, however, is open throughout the year.
Places to stay at Joypur Forest
There are many homestays and resorts near Joypur Forest. You have to book the resorts in advance. They offer the serene beauty of nature.
Resorts in Joypur Forest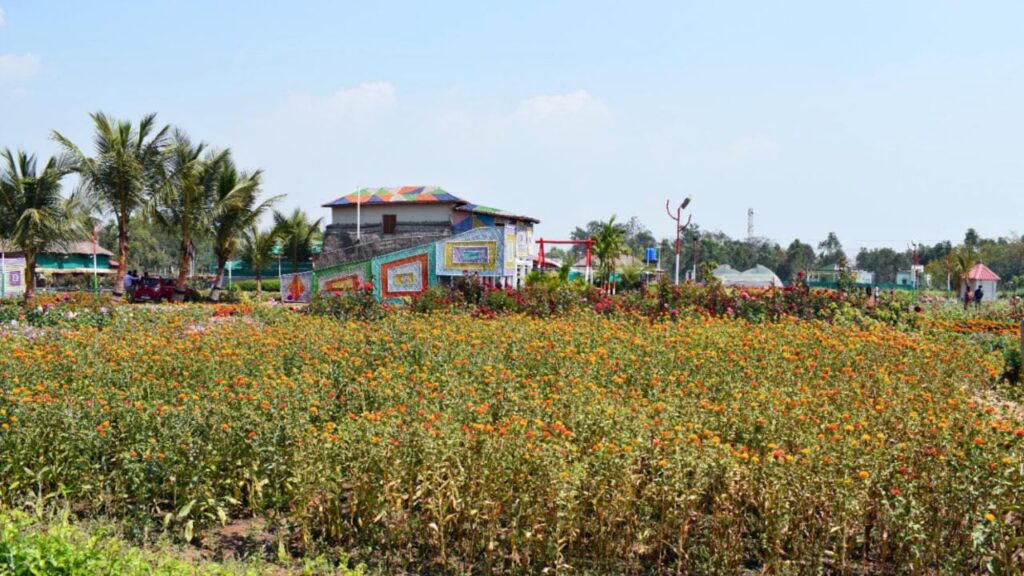 Banalata Hotel and Resort is the most popular resort near Joypur Forest. It offers all the essential facilities and amenities you need. The resort is situated amidst the lush greenery and serenity of the green forest. You can also take a night walk and enjoy the cool breeze in the resort.
ADVERTISEMENT
Resorts in Bishnupur
Another option is to stay in Bishnupur and take a cab to the forest. Holiday Resort Bishnupur is a recommended hotel in Bishnupur. It has a good location and reasonable rates. You can also find other hotels in Bishnupur that suit your budget and preferences.
Places to eat at Joypur Forest
You can get delicious food at Banalata Hotel resort itself.
There are also famous Hindu hotels where you can get good rural food thalis. Restaurants in Joypur offer a wide range of food, like thalis, soups, salads, beverages, etc.
Other attractions near Joypur Forest
There are many tourist spots and attractions that you can visit around Joypur Forest. Some of them are,
ADVERTISEMENT
These are some points you must know about Joypur Forest before visiting it. All these features make it a wonderful destination to spend your weekends in Bankura.
If you are a nature lover then this place is perfect to experience the tranquillity of nature. The lush greenery is fascinating and the vivid flora and fauna add a magical charm to the place removing all your stress.
---
Some other articles you might like
---
---
Disclaimer: Some of the links provided in the article may contain affiliate links. This means when you book or buy something using these links, you help support the website at no extra cost.
---