Chicken dishes are loved by all nonvegetarians. Numerous recipes can be made out of chicken and India has been home to half of the Indian chicken recipes prepared in the world.
Chicken goes in all forms starting from dry chicken gravy, grilled chicken, curries, stews, and fried chicken.
ADVERTISEMENT
Today I have brought some authentic chicken recipes with curry or gravy that you can prepare at home easily and are delicious.
In this article, you will get to know about the following chicken recipes,
So let's see each of these items in detail…
1. Chicken Korma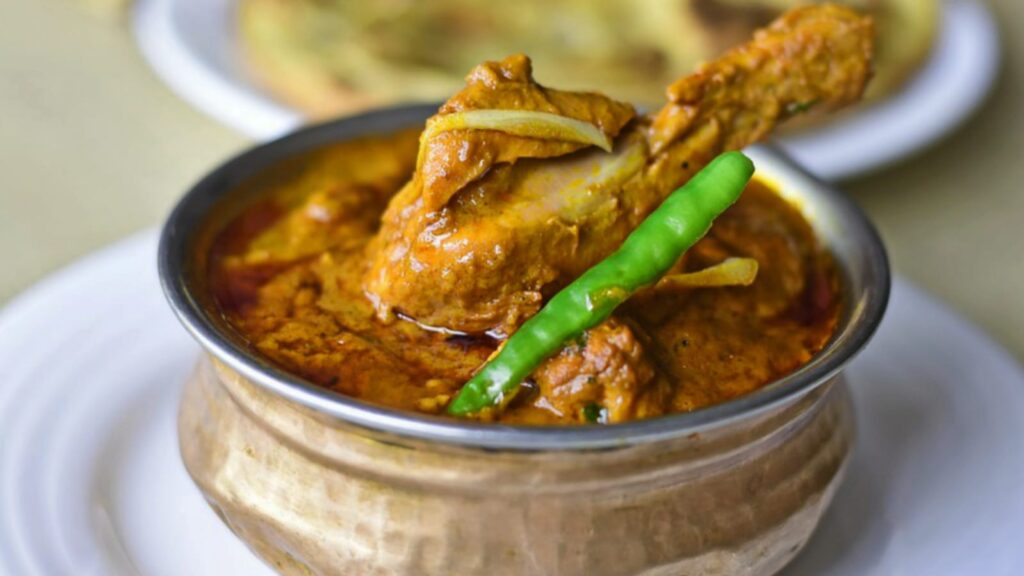 The chicken korma is a delicious and mouth-watering gravy that is made with cashew nuts, onions, greek yogurt, and garam masalas.
This recipe specially originated in the Mughal Era and later on became immensely popular in the world as well as the Indian subcontinent.
There are many ways korma is made across various regions but all the prime ingredients make this recipe more flavourful and creamy.
2. Chicken Rezala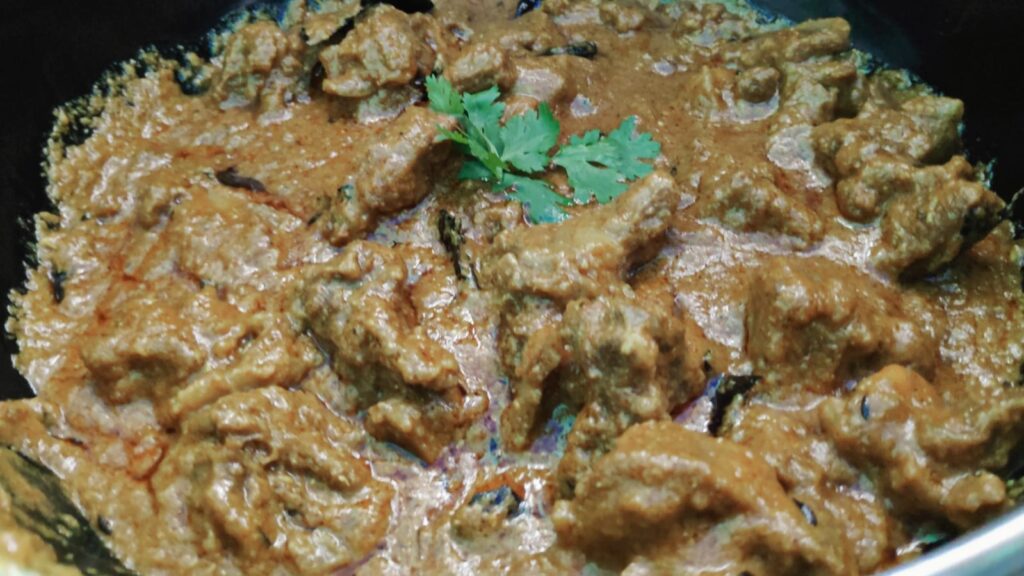 The tender meat of Chicken Rezala is due to the heavenly combos of the whole spices like cardamoms, bay leaves, and dry chilies which are slowly cooked with cashew nuts, curd, and Char Mogoj (dried pumpkin seeds).
ADVERTISEMENT
These ingredients add lots of flavor to the recipe and this Mughlai food is generally prepared through a slow-cooking process.
This flavourful dish can be served with hot rotis, parathas, or pulao.
3. Butter Chicken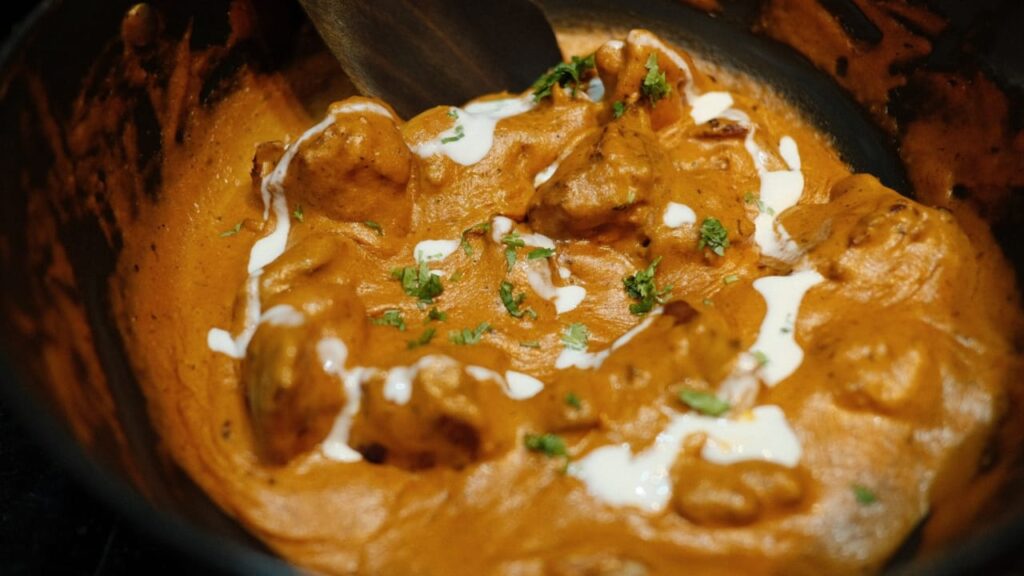 The ultimate food that each and everyone craves. I personally order this item when I go to a restaurant or Dhaba.
Butter chicken is an easy recipe fully packed with flavors of butter and spices. Loaded with a creamy texture, the awesome color of the recipe is also enough to melt your heart.
Garnished coriander leaves in Butter chicken enhance the taste of the recipe.
This recipe is also known as "Murg Makhani" in North India.
4. Dahi Pepper chicken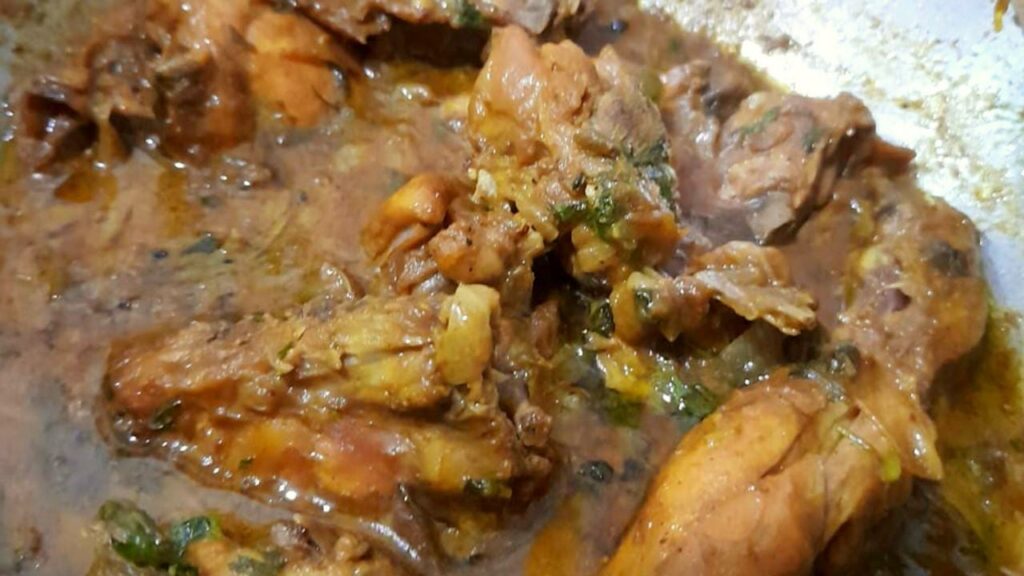 Bloated with lots of black pepper and curd, this dish is an authentic Indian dish that perfectly pairs with Indian roti or steamed rice.
The recipe is indeed spicy due to the addition of black pepper.
ADVERTISEMENT
The taste and flavor are undoubtedly awesome but when it comes to nutritious value, the health benefits of curd and black pepper are something that cannot be ignored at all.
5. Chicken Kosha
One of the sentiments of the Bengalis, chicken kosha is a very popular dish which is prepared by the bong families on weekends as well as on weekdays.
Chicken Kosha is a typical Bengali recipe made on different occasions too.
The rich preparation of Chicken kasha is cooked with onions, dry spices like cumin, coriander and garam masala powder, ginger-garlic paste.
The delicious Bengali chicken really goes well with roti, steamed rice, or pulao.
6. Chicken Afghani
This is also a popular chicken dish. The tender pieces of the chicken are cooked well and the base is made of a creamy sauce that tastes delicious and pairs up well with butter naan.
ADVERTISEMENT
This is one of the famous dishes of Afghani cuisine and it has been introduced in India as Afghanistan was a major trade route in India in ancient times.
The thick gravy of cream, curd, and cashews is really lip-smacking.
I hope you like the top best chicken recipes given in the article. You can also visit the links to the recipes and know about the preparation of the chicken recipe.
So why wait for more, when you can prepare this delicious chicken item all by yourself at the home!
---
Affiliate Disclaimer: Some of the links provided in the recipe are affiliate links. This means when you buy anything using those links, you help support this website at no extra cost.
Find more Recipes
---
---